Image

POLESTAR 1 BY HEICO SPORTIV
Scandinavian electro performance.
HEICO for POLESTAR 1
At HEICO, we are familiar with the Volvo brand DNA like no other tuning company. The affinity with the Volvo brand since 1972, 20 years of successful Volvo motorsport and 25 years of experience in tuning Volvo cars are our powerful basis with which we now develop products for Polestar with the same enthusiasm as for Volvo.
The Polestar 1 is the perfect symbiosis of the Volvo and Polestar brands and uses the best technology from both worlds.
Reason enough to dedicate ourselves to the premium performance hybrid, which was only built 1,500 times worldwide, and to create a small and particularly fine range of accessories.
Image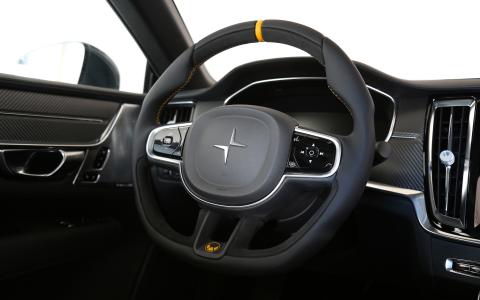 FROM SCRATCH.
The blank of a standard steering wheel is given the special HEICO contour in a forming tool. Then the exclusive HEICO sports steering wheel is created by hand with a passion for detail. Ergonomically perfected with two additional pronounced grip areas and flattened at the bottom, it offers a visual and haptic experience. The attractive combination of high-quality smooth leather and Alcantara® inserts makes it even more desirable.
The elaborate cross seam and 12 o'clock marking are executed in HEICO Blue / Silver or Polestar Gold.
Image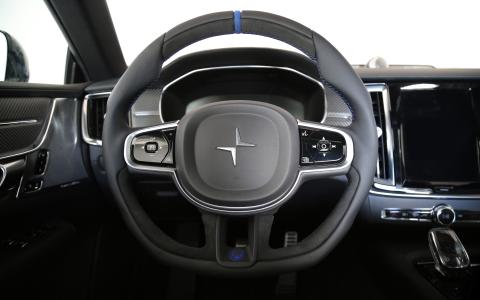 Image