HEICO SPORTV is further expanding its performance tuning range for the Polestar 2 with two new suspension products: Sport springs and a height-adjustable sport suspension system are available.
Image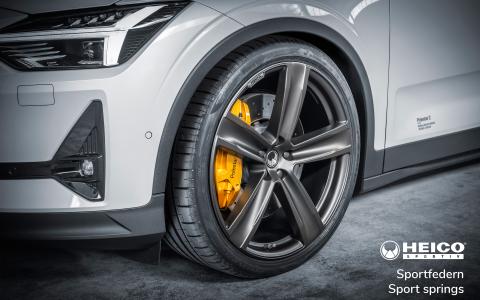 Image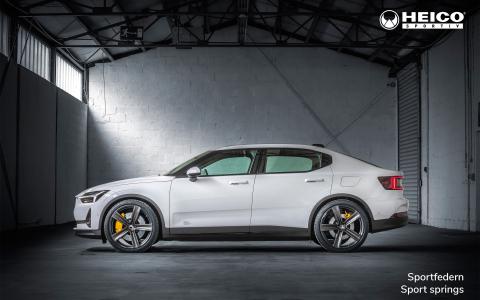 Image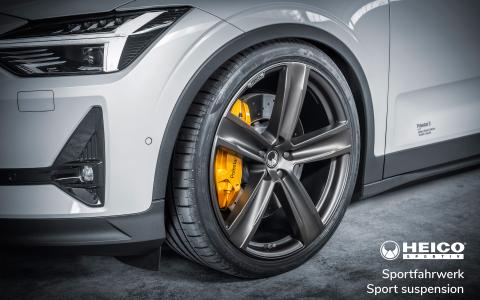 Image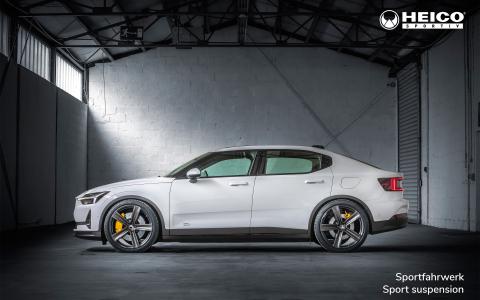 Already at the market launch of the electric vehicle, it was obvious which modification would suit the Polestar 2: lowering! Reason enough for the technicians at HEICO SPORTIV to develop two options at once for Volvo's electric performance brand.
The HEICO SPORTIV sport springs serve as the "entry point" for suspension optimisation. The springs in the distinctive "HEICO blue" have their own setup and are used in combination with the standard dampers. Thanks to the lowering by up to 30 millimetres, the spring set provides a sportier look and better handling. The progressively designed suspension characteristics improve the driving characteristics with increasing spring deflection and offer an optimal balance between sportiness and driving comfort.
One step further HEICO SPORTIV goes  with the new, height-adjustable sport suspension. This consists of springs and dampers, which are adjustable in compression and rebound damping and allow infinitely variable lowering between 20 - 40 mm at the front and 5 - 35 mm at the rear axle. The HEICO SPORTIV sport suspension is aimed at customers who - in addition to lowering - want to achieve an increase in the driving dynamics of the Polestar and individually set the desired setup using 16 adjustment options for the rebound and twelve options for the compression damping.
A pleasant side effect: with both versions, the lowering reduces air resistance and has a positive effect on the range of the electric vehicle.
The HEICO SPORTIV sport springs will be available from week 29. The height-adjustable sport suspension is available from week 32. All suspension options are available for the Polestar 2 variants "Standard Range Single Motor", "Long Range Single Motor" and "Long Range Dual Motor", as always including parts expert opinion according to §19.3 (StVZO) and conformity certification (CH) for hassle-free modification acceptance and registration.