Innovative high-performance sports brake system for top performance from HEICO SPORTIV
HEICO SPORTIV is well-known for innovative, high-quality and performance-oriented products. The latest innovation is a high-performance sports brake system that sets new standards for Volvo vehicles in terms of quality and functionality. The 6-piston brake system scores with convincing values for deceleration, dosing and stability.
Image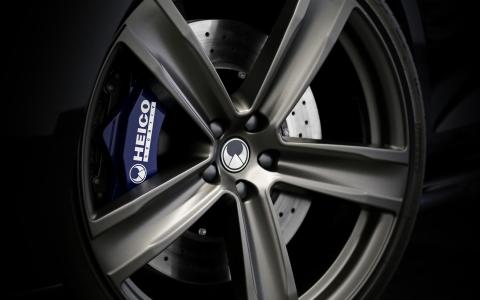 Image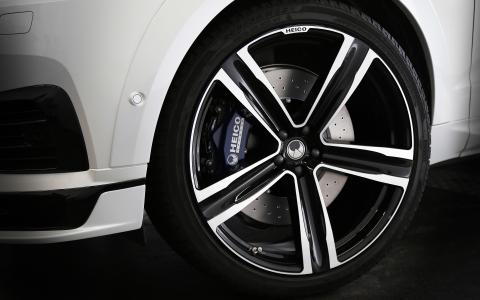 Image
Image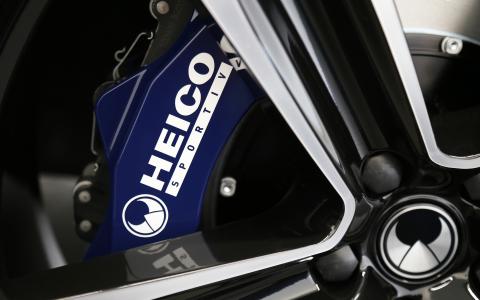 Image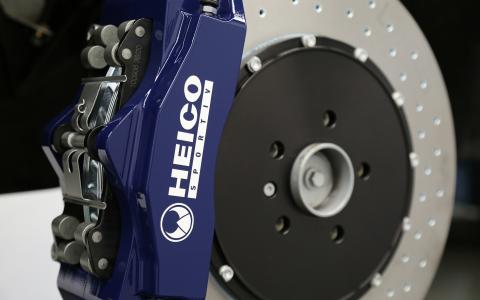 Image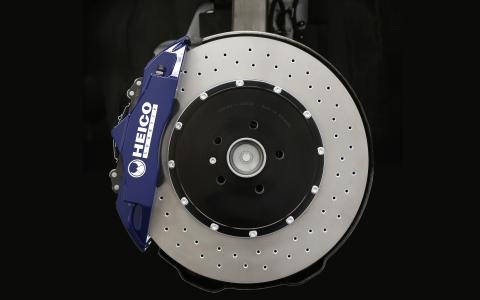 Image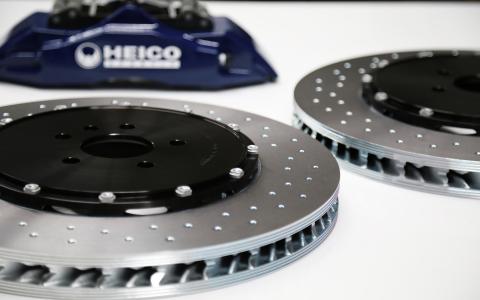 Image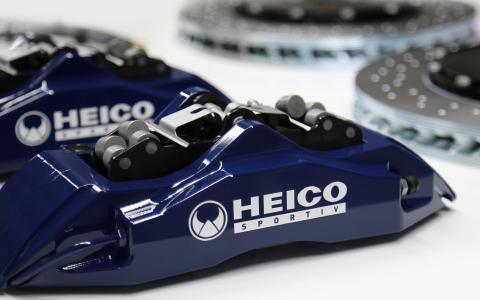 HEICO SPORTIV makes no compromises when it comes to materials. The brake callipers are designed for maximum stiffness and made of high-strength aircraft aluminium, which reduces the unsprung mass by an impressive 2.5 kilograms per calliper compared to the Polestar brake system. Optimum deceleration is ensured by a combination of perforated and internally ventilated brake discs with a diameter of 396 millimetres and sports brake pads. Additional steel flex brake lines are used all around to achieve good dosing as well as fast and powerful response.
Compared to the standard brakes, the high-performance sports brake system from HEICO SPORTIV impresses with significantly shorter braking distances. For example a Volvo V60 T6 Recharge (with full fuel tank and identical Pirelli tyres) stops after impressive 33.3 metres at full braking from 100 km/h and decelerates with 1.36 g. The values for the comparable standard vehicle are 37.8 metres and 1.33 g.
Another advantage of the HEICO brake is its optimised durability. The surface of the two-piece brake disc is around 80 percent larger. The discs have more cross holes. Each pre-cast hole is re-drilled and countersunk, which has a favourable effect in terms of flow. This approach creates a fluidic advantage that results in less temperature input on the disc and pads, even under hard use. To achieve additional cooling, the brake pads have an open design, as in racing.
The HEICO SPORTIV sports brake system is also a real eye-catcher. The brake callipers are hard anodised and triple coated in the familiar HEICO Blue. A white HEICO SPORTIV logo is finishing the high-quality design.
The high-performance sports brake system from HEICO SPORTIV is available for the Volvo model series S60, V60, XC60, S90, V90 and XC90. Delivery includes front brake calipers in HEICO Blue, perforated and internally ventilated front brake discs, front sports brake pads, steel flex brake lines front and rear, mounting kit and parts expert opinion according to §19 (StVZO).